Posted on 2023-03-29 • No comments yet
Russian coaches about the IOC conditions for the admission of Russians athletes to international competitions.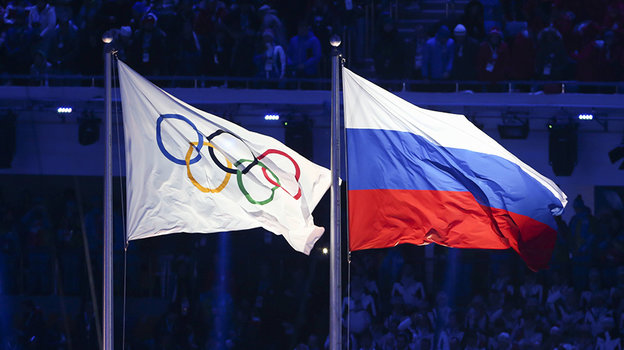 source: RSport / RSport / Championat / RSport
Earlier, the International Olympic Committee (IOC) recommended to allow the Russians in a neutral status. This does not apply to command events, representatives of law enforcement agencies and those who supported the war.
Tatiana Tarasiva: My opinion is that we should compete under any conditions. Without a flag, anthem, leadership, but athletes should have this opportunity. Otherwise, we will simply lose our sport.
And now you don't have to be indignant, you have to work with what they give you. Otherwise, we will have nothing to work with, and you will have nothing to write about.
Alexander Zhulin: I don't even know what to say about this. At least they allow somehow…
I want to spit on everyone and not go anywhere. I'm already so fed up that they mock us like some kind of lab animals.
And who is mocking? They better look at themselves – batshit transgenders. In general, I'm upset.
Irina Rodnina: There are no rules yet. Probably, this question will not apply to the IOC, but to the international Olympic federations. They will have to make a decision. If they are interested in the performance of our athletes, they will find some solution. If it's calmer for them without ours, so be it.
But it is not yet a fact that we will accept the proposal that Bach (the head of the IOC) is talking about. These are leftovers from the master's table! They must first of all name the reason why our athletes will perform without a flag and an anthem. If earlier there was a reason for systematic violations of doping rules, now what is the reason?
The IOC forgot its Olympic Charter and forgot the laws of the Olympic Movement. So, Thomas Bach needs to pick up the Olympic Charter and read what to do. They think that we will immediately run and will gladly participate in the Olympic Games. And then there will be the decision of the NOC, the national federations and, of course, the athletes
Alexei Zheleznyakov (choreographer in the group of Eteri Tutberidze): I hate this situation. I have already said that this is blackmail, manipulation, hypocrisy. We must not allow this in sports, in culture, anywhere. Stop wiping your feet on us, and we should allowing that!
If we turn the other cheek, they will give us a slap on the back of the head, and after the slap on the back of the head, they will dip us into one latrine. This will go up. How many times? We cannot agree to these terms.
I understand very well that the guys all their lives strive to international competitions. But, unfortunately, now is a very difficult time. The most important thing is that we need to think about creating alternative organizations and alternative games of the same kind as the World Championships and the Olympic Games.
It is necessary to create our own structure, because blackmail and manipulation will occur constantly. Athletes should compete for their country, which has a flag and anthem, and not go out in white underpants.
Related topics: Alexander Zhulin, Alexei Zheleznyakov, Irina Rodnina, Tatiana Tarasova